As a privately owned and locally operated pharmacy, New Liberty Pharmacy strives to present you with a better customer service experience than the big chain pharmacies. We believe that there is more to just handing you your medicines and items, we believe in delivering better health care through exceptional pharmacy services to a wide scope of customers – patients, senior citizens, facility partners, families we serve and many others.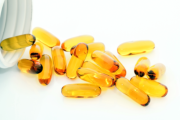 New Liberty Pharmacy is staffed with exceptional pharmacists and technicians who will partner with you to a healthier lifestyle and successful disease management.
When you visit New Liberty Pharmacy, you will find that our products, services and responsive staff are aimed to simplify the process of the complex nature of this industry. Know full well that we are here for you, your family and your needs.
Tell us if you need anything, please give us a call at 610-437-8800 for immediate assistance. You may visit us anytime in our store as well. We look forward to seeing you.